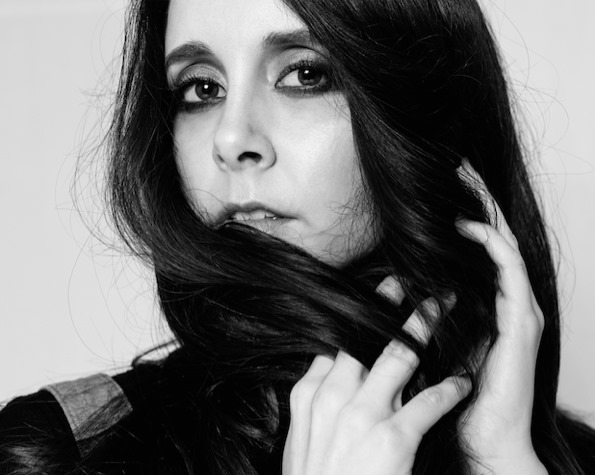 Electro-pop artist, MIEARS releases her new single, "Reaching," the first offering from her forthcoming debut EP, Who Will Save You?, due out 2/17/17 via Loose Narrative.
"'Reaching' is a desperate, yet wishful song," MIEARS explains. "It is about someone who was once very close, but is now far away…You still care about them and want to be here for them, but you no longer have the promise that they will let you in."
MIEARS is the solo project of Michelle Miears, frontwoman of Houston-based electronica trio, BLSHS. With a voice comparable to those of Lauren Mayberry and Georgia Nott, Miears enjoyed multiple festival appearances with the band, countless words of praise in the media and a grueling schedule of tour dates and sets at festivals like CMJ Music Marathon and SXSW. However, after work stalled on the follow up to BLSHS' debut album, Michelle began a journey that would start with a question and end with a whole new solo project.
That project, known simply as MIEARS, found the singer writing, producing, performing and recording the solo effort, while only allowing famed engineer John Griffin (Matt The Electrician, What Made Milwaukee Famous, Southern Backtones) to mix the project.
The result, Who Will Save You?, is an emotionally driven musical narrative, that explores the compulsive and cyclical nature of relationships. A self-described melodic-pop soundscape, Who Will Save You? is a DIY take on melancholy pop music, complete with ethereal melodies and synthesizers. With the EP now complete and ready to be unleashed, MIEARS is preparing for the next chapter of her life, in which she'll perform as a solo artist for the very first time.
Who Will Save You?
1. Directional
2. Reaching
3. Who Will Save You?
4. Echoes
5. He Never Loved Me
6. Cycle
Upcoming Tour Dates
3/3/17 – White Oak Hall – Houston, TX (EP Release Show w/ Tee Vee and Pearl Crush)