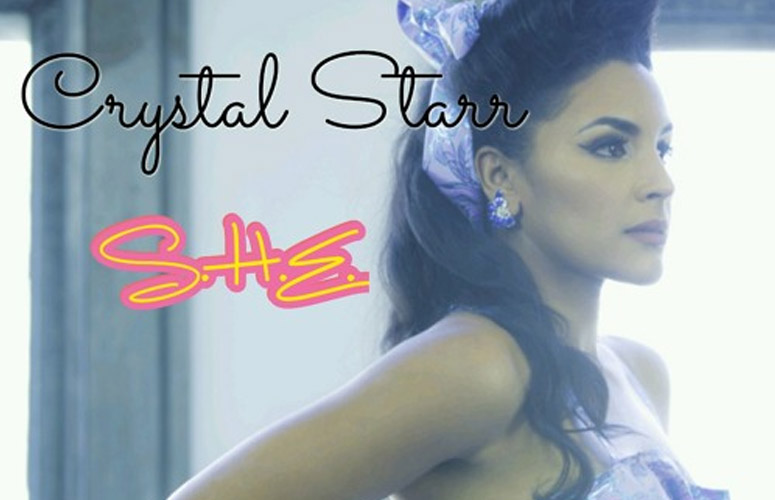 Singer/songwriter/entertainer, Crystal Starr, releases "She," a new ballad that celebrates the empowerment of women in a year that has seen the 'fairer-sex' strive to break the glass ceiling and change the world for the better. Drawing inspiration from the strong women in her own life, as well as all women around the world and throughout time, Starr encourages us all to go on a journey through herstory, rather than history.
A seasoned entertainer, Starr has penned her own original songs since a tender age and has shared the stage with such notable artists as Stevie Wonder, Ariana Grande, and Kanye West, among many others. She has sold out countless shows with her band, Crystal Starr & The Bowties, and has performed at charity events to raise funds for noteworthy causes (Special Needs Network, producer of A Crystal Starr Christmas Benefit Concert). You can catch her on tour this November with Andra Day, as well as the legendary Paul Stanley (Kiss, Paul Stanley's Soul Station) in January.
Oh SHE…can be anything that She wants to be, She's alive
Oh SHE…She is powerful, inspirational, Giver of Life
Oh SHE…they can't stop her now, with their words of doubt, She is brave
Oh SHE…She is powerful, inspirational, Giver of Life
Today, women around the world continue to face gender prejudice and discrimination on a daily basis, but it has not stopped them from making extraordinary strides. For the first time in American history, a woman is running for President of the United States and the playing field has changed once again. The time is right for Crystal Starr's inspiring message in support of female empowerment. We are SHE.