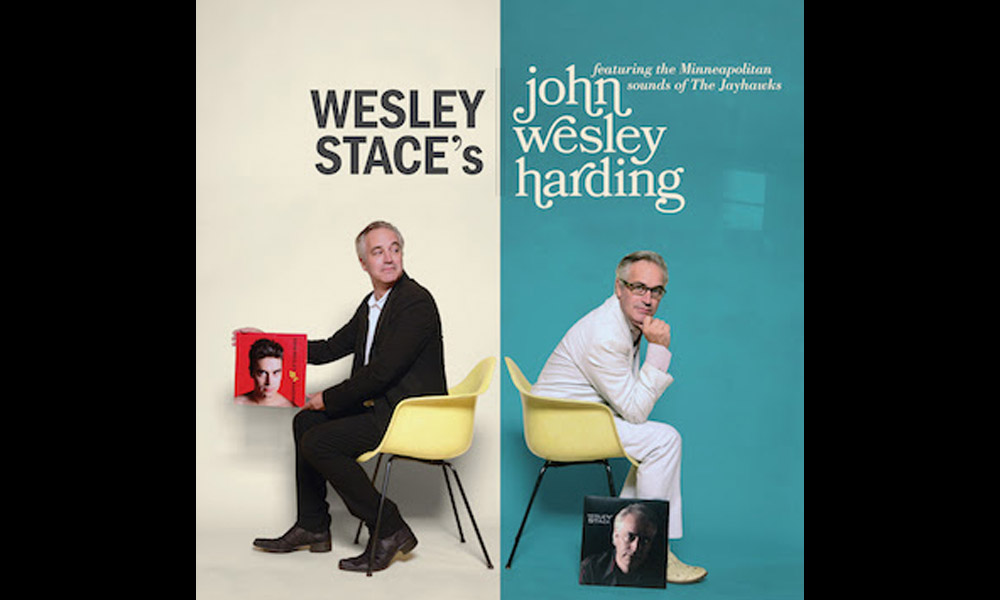 Singer/songwriter Wesley Stace, who will release Wesley Stace's John Wesley Harding on February 24, will embark on a nine-city tour opening for The Jayhawks. Beginning April 11, in Nashville, TN, the tour will include stops in Cleveland, Ann Arbor, Annapolis, Louisville, Madison and Chicago. A full list of dates is below.
Featuring 12 songs, Wesley Stace's John Wesley Harding was recorded with The Jayhawks at Flowers Studio in Minneapolis and was co-produced by Stace and Gary Louris. The official video for "Better Tell No One Your Dreams" recently premiered at Magnet.
The second album under his real name, the album's title was chosen for a myriad of reasons including a) the urge to bring all of his art under one banner, b) Jeff Lynne's ELO, and c) various cab ride conversations. The album is now available for pre-order here.
Stace will bring his acclaimed variety show, Cabinet of Wonders, to the West Coast with stops at the Jewish Community Center in San Francisco February 16, and a sold-out show at Largo in Los Angeles February 18. Among the guests for these shows are Joan Baez, Moby, Susannah Hoffs, Jonathan Lethem and Bobcat Goldthwait.
Curated and hosted by Stace, Cabinet of Wonders features celebrated musicians, writers and comedians, It got its start at City Winery in New York and will return to its original home for three shows on February 24, April 7, and May 5, with special guests Teddy Thompson, Salman Rushdie, Jay McInerney, Sophie B. Hawkins, Tracy Bonham, and Amy Rigby, among many others.
Shot in Hillsborough, NC, Stace's Sawyer Sessions features four new songs and is the second installment in Season 4. One part video series, one part mobile recording lab, The Sawyer Sessions are a series of soul-stirring live performances from artists within the Yep Roc Records/Redeye family, all set in a historic southern town locale.
WESLEY STACE TOUR DATES
February 16 – Jewish Community Center – February 16*
February 18 – Largo – February 18*
February 24 – City Winery – New York, NY*
April 7 – City Winery – New York, NY*
April 11 – Mercy Lounge – Nashville, TN
April 12 – Stuart's Opera House – Nelsonville, OH
April 13 – Music Box – Cleveland, OH
April 15 – The Ark – Ann Arbor, MI
April 17 – Still Waters Benefit / Symphony Space – New York, NY^
April 25 – Rams Head On Stage – Annapolis, MD
April 27 – Headliners Music Hall – Louisville, KY
April 28 – Majestic Theatre – Madison, WI
April 29 – Thalia Hall – Chicago, IL
May 5 – City Winery – New York, NY*
*Cabinet of Wonders
^with Steve Earle and Rosanne Cash